PSY 402 Topic 8 Benchmark Article Review GCU
$30.00
Description
Size Guide
Reviews (0)
Description
PSY 402 Topic 8 Benchmark Article Review GCU
Details:
For this assignment, select a peer-reviewed journal article relating to an area of problem solving, decision making, or an intelligence theory that was discussed in class (e.g., fluid or crystalline intelligence, primary/secondary reinforcers, biases, or effective problem-solving strategies).
The article must meet the following criteria:
The article must be from a peer-reviewed journal.
The article must be obtained from the GCU Library.
The article must be a research study, rather than a literature review (i.e., the article has to have methods, results, and discussion sections).
The article must utilize a cognitive or behavioral theory, model, or effect.
The purpose of this article review is to get you to think critically about an area of cognition or learning. After reading your chosen article, address the following questions. Use subheadings to differentiate between the various aspects of your review. Remember, APA guidelines can be found in the APA Style Guide, located in the Student Success Center.
Major Findings/Conclusions:
Be sure to include the major findings of the study.
What conclusions did the researchers draw from the data?
Implications for the Field of Psychology (how the findings could be used/applied in the field):
Include how the results of the study can be applied (e.g., why are the findings of the study important?). These may be the implications the authors put forth, or your own ideas (be sure to cite if they are not your ideas).
How would psychology/education/counseling professionals benefit (learn) from the findings?
How might the results improve knowledge or application in the field? What should psychology professionals "take away" from the findings?
Method/Participants:
Describe the basics of how the study was conducted. What procedures were used?
Who were the participants?
Strengths/Limitations of the Study:
Include at least one strength AND one limitation you saw in the study.
Explain why you believe each is a strength or limitation. Hint: study findings are not "strengths" in and of themselves.
The article review should be 1,000-1,250 words. Include a minimum of three scholarly articles.
Prepare this assignment according to the guidelines found in the APA Style Guide, located in the Student Success Center. An abstract is not required.
This assignment uses a rubric. Please review the rubric prior to beginning the assignment to become familiar with the expectations for successful completion.
You are required to submit this assignment to LopesWrite. Please refer to the directions in the Student Success Center.
This benchmark assignment assesses the following programmatic competency: 4.4: Explain the importance of maintaining knowledge of current trends in psychology.
Course Tutor helps in providing the best essay writing service. If you need 100% original papers for PSY 402 Topic 8 Benchmark Article Review GCU, then contact us through call or live chat.
PSY 402 Topic 8 Benchmark Article Review GCU
ACCT 553 DeVry, BIAM 500 DeVry, CIS 500 STR, CIS 558 STR, ENG 105 GCU, FIN 390 DeVry, FIN 504 GCU, HCA 545 GCU, HCA 699 GCU, HLT 306 GCU, HLT 362 GCU, HLT 555 GCU, HLT 610 GCU, HLT 665 GCU, HOSP 594 DeVry, HRM 600 DeVry, MAT 144 GCU, MGMT 600, MGT 599 STR, MGT 655 GCU, MKT 373 GCU, PSY 362 GCU, PSY 565 GCU, PSY 575 GCU, PSY 665 GCU, SOC 102 GCU, SOC 320 GCU, SOC 372 GCU, SOC 412 GCU, NSG 6440 SU, HIM 515 GCU, NSG 4029 SU, HIM 615 GCU, NSG 3029 SU, NSG 4055 SU, NSG 6630 SU, NSG 6005 SU, CRMJ 310, PSY 510 GCU, CRMJ 300 Devry, CRMJ 425, SPD 200 GCU, HLT 490 GCU ,ECH 340 GCU , ECH 440 GCU , ECH 355 GCU ,ECH 350 GCU ,LDR 461 GCU ,ECH 425 GCU ,REL 212 STR ,SCI 115 STR ,CIS 505 STR ,JUS 652 GCU, MGT 640 GCU, CIS 527 STR, SOC 436 GCU,ACC 502 GCU, FIN 504 GCU , MATH 260 DeVry ,ETHC 445 DeVry ,ECET 220 DeVry , CARD 405 DeVry, NETW 203 DeVry, NETW 205 DeVry, ECET 365 DeVry ,MATH 270 DeVry ,PHYS 310 DeVry, BIB 106 GCU ,CIS 512 STR ,SYM 506 GCU ,ECN 601 GCU  ,BIAM 570 DeVry, PSY 402 GCU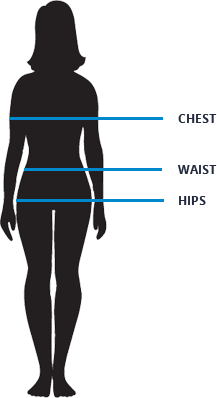 | size | chest(in.) | waist(in.) | hips(in.) |
| --- | --- | --- | --- |
| XS | 34-36 | 27-29 | 34.5-36.5 |
| S | 36-38 | 29-31 | 36.5-38.5 |
| M | 38-40 | 31-33 | 38.5-40.5 |
| L | 40-42 | 33-36 | 40.5-43.5 |
| XL | 42-45 | 36-40 | 43.5-47.5 |
| XXL | 45-48 | 40-44 | 47.5-51.5 |
---
Only logged in customers who have purchased this product may leave a review.