CIS 558 All Weeks Discussions Strayer
$80.00
Description
Size Guide
Reviews (0)
Description
CIS 558 All Weeks Discussions Strayer
CIS 558 Week 8 Discussion
"Effective Disaster Recovery Plans"
Disaster recovery planning is essential for a business to survive when unexpected events impact daily operations. Determine the areas of disaster recovery planning and preparedness you believe organizations are often lacking. Provide a rationale for your response.
Analyze and describe the key controls, especially non-technical controls, which would ensure a business is prepared for a disaster. Elaborate on the impact that a disaster might have on the auditing process.
CIS 558 Week 9 Discussion
"Change and Patch Management"
Analyze IT change management and patch management processes needed within organizations. Identify three (3) challenges organizations face when implementing change and patch management processes for the first time. Make suggestions to address these challenges.
Suggest the elements of change and patch management that are most difficult to audit in a large corporate environment with multiple IT issues and changes occurring every day. Provide a rationale for your suggestions.
CIS 558 Week 10 Discussion
"Quality Assurance and Auditing Standards"
Describe the actions an organization needs to execute in order to improve their quality assurance and auditing processes within the organization.
Create a list of at least five (5) auditing best practices for organizations to follow when implementing their quality assurance auditing programs.
Select the auditing best practices you feel are most difficult to implement and offer means of addressing them.
CIS 558 Week 11 Discussion
"Course Conclusion and Summary"
Please respond to the following:
You have just completed 10 weeks of an information technology audit and control course. Imagine you have been asked to create a one (1) day training course highlighting the important elements of what you have just learned in the past ten weeks.

Create a hierarchy of five (no more or no less) of the most important topics that you feel need to be addressed in this one (1) day course that best fits the course title of "Information Technology Audit and Control: The Essentials Presented in One Day." Give a detailed rationale for each of the five (5) topics.

Using 140 characters or less (the length of a Tweet), summarize the importance of this class to someone unfamiliar with the concepts.
Course Tutor helps in providing the best essay writing service. If you need 100% original papers for CIS 558 All Weeks Discussions Strayer, then contact us through call or live chat.
CIS 558 All Weeks Discussions Strayer
ACCT 553 DeVry, BIAM 500 DeVry, CIS 500 STR, CIS 558 STR, ENG 105 GCU, FIN 390 DeVry, FIN 504 GCU, HCA 545 GCU, HCA 699 GCU, HLT 306 GCU, HLT 362 GCU, HLT 555 GCU, HLT 610 GCU, HLT 665 GCU, HOSP 594 DeVry, HRM 600 DeVry, MAT 144 GCU, MGMT 600, MGT 599 STR, MGT 655 GCU, MKT 373 GCU, PSY 362 GCU, PSY 565 GCU, PSY 575 GCU, PSY 665 GCU, SOC 102 GCU, SOC 320 GCU, SOC 372 GCU, SOC 412 GCU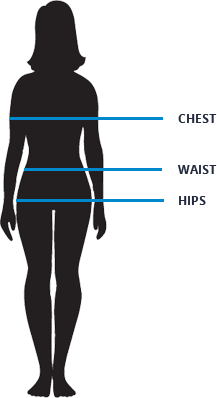 | size | chest(in.) | waist(in.) | hips(in.) |
| --- | --- | --- | --- |
| XS | 34-36 | 27-29 | 34.5-36.5 |
| S | 36-38 | 29-31 | 36.5-38.5 |
| M | 38-40 | 31-33 | 38.5-40.5 |
| L | 40-42 | 33-36 | 40.5-43.5 |
| XL | 42-45 | 36-40 | 43.5-47.5 |
| XXL | 45-48 | 40-44 | 47.5-51.5 |
---
Only logged in customers who have purchased this product may leave a review.