Description
Size Guide
Reviews (0)
Description
CIS 527 Week 9 Assignment STR
Assignment 5: Disaster Recovery Plan
This assignment consists of two (2) sections: a Disaster Recovery Plan (DRP), and a written DRP analysis. You must submit both sections as separate files for the completion of this assignment. Label each file name according to the section of the assignment it is written for. Additionally, you may create and /or assume all necessary assumptions needed for the completion of this assignment.
Acme National Bank of America (ANBA) has branches in Miami, FL, Detroit, MI, New York, NY, Los Angeles, CA, Denver, CO, St. Louis, MO, and Atlanta, GA. Each branch has workstations or terminals that are connected to a central data center located in Chicago, IL. Each branch also has local servers and desktop computers that are not connected to the central data center.
Senior management is concerned about the following potential events that could affect the operations of ANBA. The events include:
Malfunctioning software
Workstations and servers malfunctions
Failed hard drives
Large-scale natural disasters such as hurricanes and earthquakes
Office fires
Computer virus outbreaks
Power outages caused by winter storm
Terrorist attacks
Section 1: Disaster Recovery Plan
Download the DRP template CIS527_A5_W9_ANBA-DRP.docx. Modify the template to create a Disaster Recovery Plan (DRP) for ANBA. Provide appropriate and accurate information for the areas outlined in the DRP template.
Section 2: Disaster Recovery Plan Analysis
2. Write a five to seven (5-7) page paper in which you:
Describe the main objectives of the ANBA DRP.
Explain the key ways that ANBA's DRP can help mitigate risk in the organization.
Defend the need for DRPs in an enterprise organization such as ANBA.
Infer on the difference between the elements of DRP between different branches of a multinational organization.
Use at least two (2)  quality resources in this assignment. Note: Wikipedia and similar Websites do not qualify as quality resources.
Your assignment must follow these formatting requirements:
Be typed, double spaced, using Times New Roman font (size 12), with one-inch margins on all sides; citations and references must follow APA or school-specific format. Check with your professor for any additional instructions.
Include a cover page containing the title of the assignment, the student's name, the professor's name, the course title, and the date. The cover page and the reference page are not included in the required assignment page length.
The specific course learning outcomes associated with this assignment are:
Create a disaster recovery plan (DRP) based on the findings of a given risk assessment for an organization.
Use technology and information resources to research issues in IT risk management.
Write clearly and concisely about topics related to IT risk management using proper writing mechanics and technical style conventions.
Click here to view the grading rubric.
Course Tutor helps in providing the best essay writing service. If you need 100% original papers for CIS 527 Week 9 Assignment STR, then contact us through call or live chat.
CIS 527 Week 9 Assignment STR
ACCT 553 DeVry, BIAM 500 DeVry, CIS 500 STR, CIS 558 STR, ENG 105 GCU, FIN 390 DeVry, FIN 504 GCU, HCA 545 GCU, HCA 699 GCU, HLT 306 GCU, HLT 362 GCU, HLT 555 GCU, HLT 610 GCU, HLT 665 GCU, HOSP 594 DeVry, HRM 600 DeVry, MAT 144 GCU, MGMT 600, MGT 599 STR, MGT 655 GCU, MKT 373 GCU, PSY 362 GCU, PSY 565 GCU, PSY 575 GCU, PSY 665 GCU, SOC 102 GCU, SOC 320 GCU, SOC 372 GCU, SOC 412 GCU, NSG 6440 SU, HIM 515 GCU, NSG 4029 SU, HIM 615 GCU, NSG 3029 SU, NSG 4055 SU, NSG 6630 SU, NSG 6005 SU, CRMJ 310, PSY 510 GCU, CRMJ 300 Devry, CRMJ 425, SPD 200 GCU, HLT 490 GCU ,ECH 340 GCU ,           ECH 440 GCU , ECH 355 GCU ,ECH 350 GCU ,LDR 461 GCU ,ECH 425 GCU ,REL 212 STR ,SCI 115 STR ,CIS 505 STR ,JUS 652 GCU, MGT 640 GCU, CIS 527 STR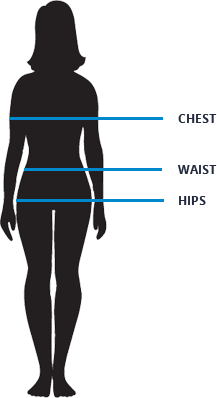 | size | chest(in.) | waist(in.) | hips(in.) |
| --- | --- | --- | --- |
| XS | 34-36 | 27-29 | 34.5-36.5 |
| S | 36-38 | 29-31 | 36.5-38.5 |
| M | 38-40 | 31-33 | 38.5-40.5 |
| L | 40-42 | 33-36 | 40.5-43.5 |
| XL | 42-45 | 36-40 | 43.5-47.5 |
| XXL | 45-48 | 40-44 | 47.5-51.5 |
---
Only logged in customers who have purchased this product may leave a review.